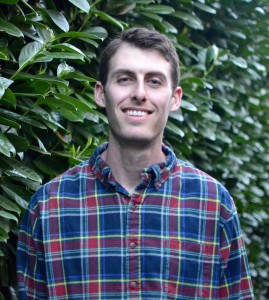 Nate Wilson-Traisman, M.S.—Portland Therapy
Hello, I'm Nate Wilson-Traisman. Welcome to my Portland therapy practice. I am a registered Marriage and Family Therapist Intern with the Oregon Board of Licensed Professional Counselors and Therapists. I am supervised by Dr. Tiffany Brown, LMFT.
I have extensive experience working with adolescent males, and specialize in working with adolescents and their families. In addition, I provide individual therapy, relationship counseling for couples, and family therapy. I also offer a college admissions counseling service.
I offer a welcoming, strengths-based, solution-oriented approach to therapy.
Location
My office is conveniently located in SE Portland at 1235 SE Division St, Suite 202B, on the corner of SE 12th and Division. It is easily accessible by Portland city bus, and is just two blocks from the Clinton/SE 12th stop on the MAX Orange Line train.
Cost
I offer an affordable sliding scale payment structure. Please see my Fees and Forms page for more information.
My Therapeutic Style 
Deciding to see a therapist can be an intimidating process, and can be filled with all sorts of questions. My goal is to make therapy feel accessible and welcoming. I am a non-directive therapist, meaning I will work with you to determine the focus of our work. While I bring an expertise to my work, I do not view myself as an expert on your problems. I believe you are the expert on your own life! My approach is warm, open, engaging, and unconditionally accepting.
To schedule a free consultation, please contact me by phone at 541-705-4979 or email me at nate@portlandoregontherapy.com