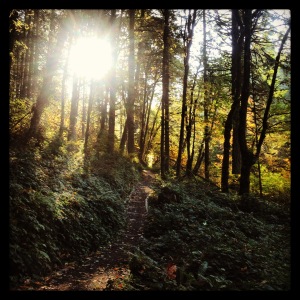 Why Individual Therapy?
People decide to attend individual therapy for many different reasons. We all experience problems at points in our lives. Sometimes it's hard to solve those problems on our own.
People who see me for individual therapy come for many reasons. Sometimes, people just want someone to talk to. Therapy can be different than talking with friends/family for many reasons. Mainly, I am an unbiased third party. I don't know your friends and relatives. I don't have preconceived ideas about who you are, or what you're like. It is hard to get that perspective in every day life, where people close to you have their own emotional connections with each other. Additionally, your well-being is my number one priority.
What to Expect in Individual Therapy
Sessions last 50-minutes, and usually take the form of a conversation about your life, and the issues you are choosing to focus on in therapy. Remember, you get to choose the focus of therapy. I don't dictate that process. I view myself as more of a guide in the therapeutic process. It's always my goal to help empower you solve your own problems. I don't want to solve them for you.
I am a solution-focused therapist. This means I'll use a strengths-based approach that focuses on your positive attributes, resources, previous successes, and hopes for the future. Of course, we'll also talk about problems, but I try to keep the focus of our work on solutions and what you're doing well, so that we don't get stuck in problem-focused thinking. Therapy is a great space to talk about problems, but that shouldn't be the only focus.
You can also expect a judgment-free environment when you come to therapy. Therapy only works when you feel like you can be totally honest with your therapist. I work to create an environment where you feel comfortable sharing details about your life. Therapy can be unpleasant. Sometimes the work is difficult and challenging. My hope is that I can create a space where you are willing to go to those places of discomfort, because you are comfortable with me and with our process.
Some therapists talk a lot. Some hardly talk at all. I am somewhere in the middle. I like to be an active participant in the process, but I also don't want to stifle you. After all, you are the client. You can expect that I'll be asking you questions, providing you with tools related to the focus of therapy, and engaging you in conversation related to that focus. You can also expect that you'll have the space to discuss what feels most pressing to you at the time of our session.