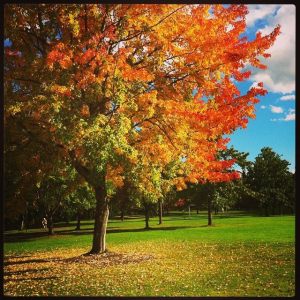 Adolescent Therapy
The adolescent years are filled with immense physical, emotional, and cognitive change. While this developmental period is exciting, it can also present adolescents and families with new challenges.
My previous experiences—as a therapist, high school baseball coach, and teacher—have given me exposure to the unique challenges of adolescence. In particular, I enjoy working with male adolescents, as I have the most experience with this age group. As a male therapist, I also have a personal understanding of the joys and difficulties of this life stage.
It's no secret that societal norms tell teenage boys and men that seeking help for life's problems is a sign of weakness. On the contrary, I believe it takes boldness to ask for help in times of need. I believe therapy can be a helpful resource for adolescent males who are navigating these issues. I am accustomed to working with this age group, and have experience working with clients who are initially reluctant about coming to therapy.
What to Expect
Parents, you may be wondering about your role in this process. As a trained family therapist, I believe positive results are best achieved when parents are involved in the therapeutic process.
What does this mean? In my experience, adolescents get the most out of therapy when their parents have at least some involvement in the process. This does NOT mean that your teen can't have confidentiality in therapy, or that everything they tell me gets relayed back to the parents. Far from it. It just means that I expect parents to come in from time to time so that they understand the focus of therapy, and can do their best to support the work at home. Sometimes I always see families all together. Sometimes it's mostly individual work with a teen, with periodic parental involvement. All of this varies depending on the focus of therapy, and the age of the client. I always work to make sure that my client has a confidential space to discuss issues, while also helping parents support the work at home. This is best achieved when all parties can agree on the structure of therapy at the beginning of the process.
You might be thinking, "I shouldn't be involved at all. My kid needs his/her privacy, and they already want me off their back!" While parents often get these messages from their adolescents, research shows that adolescents need more connection from their parents, not less. This can be confusing for parents.
How Can Therapy Help?
Even a few sessions can help build empathy within the family, so that parents can understand the changes their adolescent is experiencing, and adolescents can understand challenges their parents might be having. This can also be a time for families to collaborate around methods of problem solving, and for adolescents to utilize an unbiased third party (therapist) who can help them find their voice in the family's solution-building process. Finally, some normalization can help parents understand their adolescent's behavior within the context of his/her development.